Experts in production and IT scheduling
Let me introduce ourselves
Diama's Consulting is an IT Think Tank. A small group of experts on Production and IT Scheduling, a laboratory of ideas and concrete actions led by Didier Cautin, specialist in scheduling for more than 30 years.
We are not an SSII or an ESN either; however we work with these organisations. We particularly want to emphasise and keep this hybrid and independent position while sub-contracting with our partners who offer the sales service and project management for the end customer. This allows us to concentrate exclusively on our core profession, IT Production; in doing so we can deliver high level, made to measure service to our customers which is 100% operational – and all this in record breaking time.
Diama's Consulting is certified ITIL V1 and V2. We are also a member of the ITSMF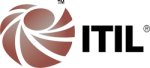 Our goal is to improve, perhaps even to "purify" or clean the IT production in the centre of the companies' IT system. The final objective is to simply render more reliable the structure that has become too complex, obsolete or unsound.
This of course can happen with a good dose of modernisation and innovation. It is our daily task : continuously monitor technological development. You are born a geek or not !
I want to set a cat among the pigeons in my customers IT; however with method, passion and perfectionism.
Method and market positionning
SSII: our partners
In principal, the end customer firstly makes a call to a SSII partner who then assigns us the projects for which we have the expertise. However you can also contact us directly and we will put you in contact with the project manager at one of our partners' offices.
Testimonial S&D + Diama's in progress…
A made to measure intervention
Working with us guaranties our customers total objectiveness towards the software editors (scheduling and other applications) with which we have not signed any partnership. Our production environment is therefore open and flexible and all our solutions and modifications are made to measure to meet the customers' needs, methods, and standards and of course his objectives.
We do not intervene on the integration phase which is performed by the software editors (schedulers and other specific software packages) following our recommendations or sometimes, by external independent partners who we may suggest to our customers if need be.